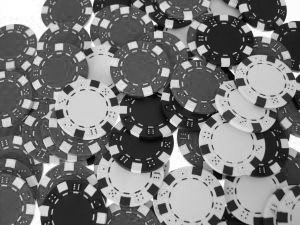 For decades live casinos have rewarded their unskilled regulars (aka the slots fanatics) for their loyalty, while the poker players are relegated to a dark back room. Online casinos took the slot club to a whole new level when they introduced deposit bonuses, and finally for the first time the cash form of player appreciation has made its way over to the poker rooms. While online poker rooms are still nowhere near as generous as their casino counterparts, even bad players can now expect a little cash kickback for their masochism. In this section we'll cover everything you need to know about online poker bonuses.
No Deposit Bonuses
These small cash bonuses were first created by online casinos as a marketing tool. If your site's having a hard time pulling in new players, then what's guaranteed to get their attention? Free money of course. Poker rooms have been less enthusiastic about using no deposit bonuses, but a number of them still do during the off seasons. Generally the amount you receive is small – only $5 to $20 – but it's enough to try a few hands or to play an MTT at a poker room that you're on the fence about. While no deposit bonuses are instant, anything you win with your free money is sure to have playthrough requirements attached prior to withdrawal.
Deposit Bonuses
Deposit bonuses are those bonuses earned when a player makes an eligible deposit. Usually the deposit bonus is a % of your full deposit amount, though a handful of online poker rooms simply give a flat cash bonus. The huge sign-up bonus that is plastered all over a poker room's home page is sure to be a deposit bonus, and that means that there are probably strings attached. While many poker rooms' generosity begins and ends with that first deposit bonus, some of them also offer small reload bonuses. These work the same way as that first bonus but typically offer a smaller % match.
What many first-time bonus users fail to realize until it's too late is that deposit bonuses come with a lot of terms. If you fail to meet these terms, then you simply don't get your online poker bonus. First and foremost it's important to determine how the desired bonus is going to be distributed. Sometimes your cash bonus is instant, sometimes it's incremental and sometimes it's awarded as a lump sum.
The cash from instant bonuses can be played with immediately, but as with the no deposit bonuses mentioned above you often have to earn the right to withdraw your winnings. Incremental bonuses allow you to earn your cash as you play. Since there's usually a time limit on how long you have to earn your bonus, you may not earn all the cash allotted to you, but it's better than nothing.
Finally, lump sum bonuses don't award you any cash until you meet the playthrough terms for the entire bonus amount. If the playthrough minimum is small – say 10x – then you might actually earn the entire bonus, but if the playthrough amount is larger – 50x or more – then low rollers may run out of their own money before they can earn their bonus cash.
Rewards Programs
Even the rooms that don't offer deposit bonuses usually offer some form of long-term player appreciation program where cash players earn loyalty points or frequent player points for putting in a set amount of time or money at their tables and tournaments. Most of these programs work off of a pyramid format where the more active players are rewarded on a higher level. Players can exchange their points for additional play, tournament entries, prizes, and occasionally even withdrawable cash.