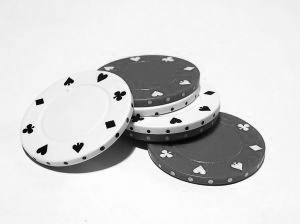 Few words get as much attention or appreciation as "free," and when you put that word in front of "poker" then you've got a winning pair. Free poker is all the rage online, but what exactly does the term mean? In the real world, free poker is an old deck of cards, a collapsible table and a handful of friends on a Friday night, but free online poker is the real deal.
The most common form of free poker played online is the points-only versions available at all the major online poker rooms. Believe it or not, you can get the exact same experience as the cash players…sans cash of course. Enter some basic personal information, download your chosen site's poker platform, and within minutes you'll have unlimited access to everything the best poker rooms have to offer.
To get you started, the poker room will credit your play-only account with a set number of chips. Then it's up to you to improve your stack via ring games and tournaments. If you run out, you may have to open a new account. On the other hand, if you prove you're a winner at the right poker room you might earn your way into the cash action via an MTT entry or a seat at a special freeroll.
Freerolls don't really exist in the live poker world, so don't feel bad if you're unfamiliar with the term. These no buy-in MTTs are another way that you can enjoy free online poker. Some poker rooms only offer their freerolls to cash members, but others invite even their points-only players to participate. While the prizes are generally small – $50 for regular hourly freerolls, on average – a lot of the sites host special freerolls with improved prizes. Just be sure to sign up fast, as these tournaments tend to fill their seats within an hour.
Since we all know the poker rooms are for-profit businesses (hello rake!), you might wonder why they'd put so much effort into offering free poker. It's the same reason any business offers something for free – to bring more people in. The poker rooms know that once you get hooked, you'll want to get serious about your poker habit. Eventually you'll cross over to the cash side of the action, and since you've already got an account at their poker room, convincing you to make your first deposit with them will be that much easier.
So why should you try free online poker? Let's face it, you wouldn't be reading this article if you didn't already suspect that you have some poker skills, but not everyone wants to jump into the highly competitive world of online poker head (or wallet) first. Free poker is a great way to get familiar with online poker without assuming any risk. It's also a good way to learn new games like Omaha or to sharpen up your strategy for a specific tournament format.
There are other free ways to optimize a lack of poker capital. Bonuses, for one, are an easy way to add to an anemic bankroll. Choose the right poker bonus when making your first deposit and you could double or even triple your funds. Sites like PokerStrategy.com can also help amateur players to be more competitive on both a strategic and a financial level. It's one of the most comprehensive online poker schools in existence with over 800 how-to videos and more than 300 advanced strategy articles, and it's totally free. Not only is PokerStrategy.com free, but if you learn your lessons well and pass the site's qualifying quiz, they'll give you $50 in seed money to get started at one of their approved poker rooms. If you turn that money into a real bankroll, you can return to PokerStrategy.com and collect yet another cash reward. It's a win-win situation.