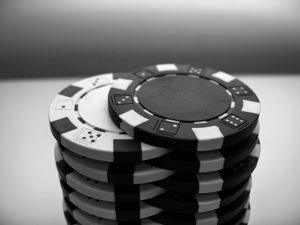 Poker has lured unsuspecting new players to the table for over a hundred years, but only recently has the game really hit its stride. Many of us learned how to play poker at the family card table but didn't really develop our love for the game until we played it competitively as adults. The most recognizable poker players have become both famous and infamous, but until online poker was introduced in the late 1990s cash poker was a foreign concept for most casual card players.
Initially online poker was considered to be largely an amateur pursuit. That is until online qualifier Chris Moneymaker swept the WSOP Main Event in 2003. His journey from a $39 buy-in to a $2.5 million prize and one of the game's most coveted titles set the poker world on fire when it proved that this is one of the only games in the world where an amateur can become a pro with a single big win. Fast forward a few years and now millions of players log on to test their luck (and skills) on the virtual felt.
These days, online poker has gained a lot of credibility. The 24/7 cash action offered by the larger poker rooms has made online ring games the bread and butter of most pros. A number of pros that started online have also transitioned to and conquered the live tournament scene. Online poker is no longer a novelty, it's a battlefield, and there are billions of dollars up for grabs.
If your experience with poker is limited to a $5 Friday night tournament with friends, then the idea of coming up against the game's greatest players online can be pretty intimidating, but the truth is that in many ways online poker is actually easier to master than the real deal. For one, most modern online poker tables have prompts that make it virtually impossible for you to make non-strategic mistakes.
Don't let a small budget prevent you from having fun online, either. Virtually all the big poker rooms offer points only poker action that's totally free and accessible 24/7. If you're dying to know how you'd do at the cash tables, then try playing free poker, or a freeroll first. After grinding through several hours of play against several thousand competitors, all for a $50 top prize, you'll have a pretty good idea if you're cut out for cash action. Of course if you're ready to put your money where your mouth is, you won't have trouble finding a stake level that's equal to your ambition. Peruse the very best in online poker sites right here via our online poker rooms section.
Want a little more bang for your buck? While your local casino (and even the larger Las Vegas casinos) isn't going to give you the same perks they give their crazy slots players, online poker rooms have a much better perspective on player appreciation. Choose the right room and you can double your bankroll with your first deposit, get a free entry to your first major MTT, and earn cash and prizes just for doing what you love – playing the game. Usually a bonus code, voucher or coupon will even get you a better bonus than usually advertised, so make sure to look out for these. Find out more in our online poker bonuses section.
When using a poker bonus code during the registration process, you are usually offered some sort of special bonus which, in most cases, is not offered on a poker room's site. An example of such a bonus code is the one you will find one of the many different Titan Poker affiliate sites.
If time is the only thing you're willing to invest into your poker habit, then there's a place even for you online. At many poker rooms, the fun only sections of the sites are as active and competitive as the cash tables. These tables are also a great place for amateurs to perfect a new strategy before jumping back into cash competition. Play free poker at the right site and play it well and you might even earn some fun rewards like brand apparel or cash tournament entries. Learn the true value of free poker in our free online poker section.
If you're eager to play for money but are concerned about how the depositing end of online poker works, then worry no more. So long as you choose a reputable poker room and use a secure method of payment, playing cash poker online is no more dangerous than shopping online. We explain the depositing process at length in our online poker deposit options section.